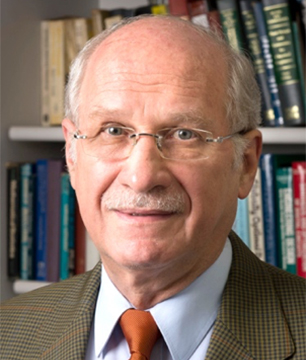 Name and Title
Ignacio E. Grossmann,
Professor
Affiliation
Center for Advanced Process Decision-making, Carnegie Mellon University
Lecture Title
Optimal Synthesis and Planning of Sustainable Chemical Processes and Energy Systems
Lecture Abstract
Sustainability has emerged as a key issue in process systems engineering (PSE). Mathematical programming techniques such as mixed-integer programming and global optimization offer a general modeling framework for including environmental concerns in the synthesis and planning of chemical processes and energy systems.
One major critical issue is how to systematize the search for alternatives leading to reductions in environmental impact. Furthermore, aside from anticipating the effect of uncertainties, which are quite pronounced in this area, there is the issue on how to cope with competing economic and environmental objectives. In the area of process synthesis we address the energy and water optimization of biofuel plants.
We present an optimization framework based on superstructure optimization that effectively accounts for energy and water integration, and illustrate its application to the optimization of bioethanol plants. In the area of supply chain optimization we consider first the design of an integrated supply chain for gasoline and ethanol that can deliver a variety of blends.
We also consider the optimal design of centralized and distributed manufacturing facilities for the production of bioethanol. We next address the design of shale gas infrastructures and the associated scheduling of fracturing wells and impaired water management to reduce the consumption of water.
Finally, we consider the environmentally conscious design and planning of hydrogen supply chains for vehicle use using a multiobjective optimization approach coupled with the Eco-indicator 99 to assess the effect on human health.
Short Bio of the Lecturer
Ignacio E. Grossmann (B.S. Universidad Iberoamericana; M.S., Ph.D. Imperial College) is the R. R. Dean University Professor of Chemical Engineering at Carnegie Mellon, and director of the "Center for Advanced Process Decision-making."
A member of the National Academy of Engineering, he has received many awards from AIChE and INFORMS, including the Sargent Medal by the Institution of Chemical Engineers in 2015, and the distinction of being named "One of the Hundred Chemical Engineers of the Modern Era" by AIChE in 2008.
He has honorary doctorates from the Technical University of Dortmund, Abo Akademi, University of Maribor, University of Cantabria, Russian Kazan Technological University, University Nacional del Litoral, the University of Alicante and RWTH Aachen University.
His research interests are in mixed-integer, disjunctive and stochastic programming, energy systems, water networks, and planning and scheduling for enterprise-wide optimization. He has authored over 700 papers and supervised 62 Ph.D. and 16 M.S. students.
He has recently authored the book "Advanced Optimization for Process Systems Engineering.
Name and Title
Santanu Bandyopadhyay,
Professor
Affiliation
Department of Energy Science and Engineering Indian Institute of Technology Bombay
Lecture Title
Incorporating Uncertainties in Pinch Analysis
Lecture Abstract
Pinch Analysis is an important technique to achieve sustainable development through conserving resources in source-sink resource conservation networks.
Diverse applications and methodologies of Pinch Analysis primarily consider only exact and precise parameters. Parametric uncertainties in source-sink networks arise due to changes in operating and environmental conditions, along with the lack of a complete understanding of the processes involved.
This talk reviews recent developments in Pinch Analysis to account for parametric variabilities and uncertainties in resource conservation networks.
Short Bio of the Lecturer
Santanu Bandyopadhyay is a Professor, Department of Energy Science and Engineering, at the Indian Institute of Technology Bombay.
He has been associated with and contributed towards various developmental, industrial, and research activities involving different structured approaches to process synthesis, energy integration and conservation, and renewable energy systems design.
He is currently one of the Editors-in-Chief for Process Integration and Optimization for Sustainability (Springer Nature) as well as Associate Editor for Journal of Cleaner Production (Elsevier), Clean Technologies and Environmental Policy (Springer Nature), etc.
Prof. Bandyopadhyay is a fellow of Indian National Association of Engineering (INAE).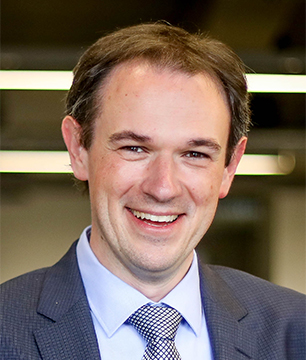 Name and Title
Raf Dewil,
Professor
Affiliation
Department of Chemical Engineering, KU Leuven (University of Leuven), Belgium
Lecture Title
Energy positive wastewater treatment: creating value from an underexploited resource
Lecture Abstract
Typical wastewater treatment processes are large energy consumers. The typical activated sludge process, which is most often implemented for the treatment of municipal and industrial wastewater, has a net energy consumption of about 0.8 kWh per m3 of water treated. For the European Union alone, municipal wastewater treatment is estimated to account for a power consumption of approximately 2,000 MW.
The first step is reducing this vast amount of power usage by enhancing the efficiency of the current treatment processes and the adoption of locally generated renewable energy (e.g., via the use of photovoltaic systems). Whereas this is a prerequisite before further upgrading, the potential is limited.
The real leap forward will come from making use of the chemical energy potential present in wastewater: this is estimated to be as high as 90,000 GWh/y. There are indeed a large variety of chemical compounds present in wastewater which, when applied intelligently, can make a large energy contribution.
For this, innovative methods need to be developed in addition to traditional techniques such as biomethanation. Besides the obvious carbon compounds, other components such as nitrogen compounds will play a major role, leading to innovative types of biofuels.
In this lecture, an evaluation be made of the potential of various approaches to realize this target. Innovative processing schemes will be presented in which existing wastewater plants will be upgraded to net power producers.
The integration of the most promising techniques will be discussed from a technological and sustainability point of view. Finally, the current bottlenecks will be highlighted and the required political and economic incentives to realize this major goal discussed.
Short Bio of the Lecturer
Raf Dewil (MSc in Chemical Engineering from KU Leuven and PhD in Bioscience Engineering from University of Antwerp) is a Professor of Chemical Engineering at KU Leuven. His main research focus is resource recovery from water and organic wastes.
Raf Dewil has co-authored over 140 papers in peer-reviewed international journals (ISI-WoS) and had numerous (>200) contributions at international conferences.
His work received over 6,500 citations and his h-index is 33 (ISI-WoS) He is Editor-in-Chief of the Journal of Environmental Management (Elsevier), Section Editor-in-Chief for Sustainability (MDPI) and editorial board member of various leading international journals (including Renewable Energy, Chemical Engineering Journal, Water, Energies, ...).
He has contributed (as organizer, scientific committee member, keynote lecturer, session chairman, presenter) to numerous international conferences. He served as an expert in various commissions for the evaluation of (inter)national project applications.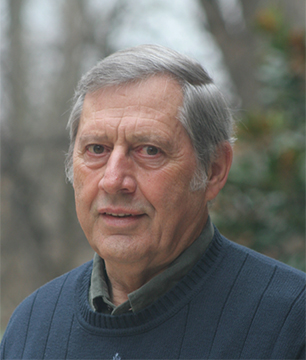 Name and Title
Donald Huisingh,
Professor, Emeritus
Affiliation
Institute for a Secure and Sustainable Environment, University of Tennessee, Knoxville, TN. U.S.A.
Lecture Title
"Don't Waste a Good Crisis?"
Lecture Abstract
The COVID-19 pandemic caught educators, industrialists, governmental leaders and citizens at-large, un-prepared to properly respond to the crises that are happening because of the virus.
As of February, 2021, the Pandemic has caused approximately two million human deaths and hundreds of millions of infected people who are suffering from long-term health effects.
Because many societal institution's leaders and their members were not prepared for such crises, many socio-economic and ecological crises are being experienced.
The lecturer will focus upon these questions:
What can we learn from previous pandemics and how can those lessons help us to recover from COVID-19?
What can be done to make socio-economic systems that are more flexible and resilient to anticipate and to respond to such crises?
What can be learned to help us make education and training more effective during and after the pandemic?
What can be learned about alternative ways of doing research?
What can we learn that will help us reduce the probability and severity of future pandemics?
What will PRES'21's participants do when they return home with regard to the foregoing questions?
Short Bio of the Lecturer
Donald Huisingh obtained his BS in Science Specialization from the Univ. of Minnesota in 1961, and his Ph. D from the Univ. of Wisconsin in 1965 in Plant Pathology. He taught Plant Pathology in North Carolina State University from 1965 to 1983. Since then he worked in universities in 50 countries.
He founded the Journal of Cleaner Production (JCLP) in 1992 and was the Editor-in-Chief until December, 31, 2015. The JCLP has an IF = 7.246
He was the Co-Founder of the "Erasmus Off-Campus Ph.D. Programme on Cleaner Production in 1995.
Dr. Huisingh is skilled in interdisciplinary education and holistic approaches to defining and solving society's problems so that effective and equitable progress can be made in transitioning to Sustainable Societies. He is the author or co-author of more than 300 articles & book chapters.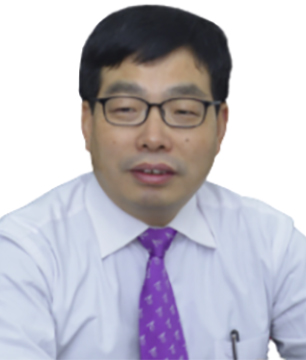 Name and Title
Qiuwang Wang,
Professor
Affiliation
School of Energy and Power Engineering, Xi'an Jiaotong University
Lecture Title
Heat transfer optimisation based on a new space thermal resistance network method
Lecture Abstract
Convective thermal resistance along the transverse and streamwise directions may vary significantly in high-temperature fluids and supercritical fluids. However, these variations are usually ignored, and thus the one-dimentional thermal resistance network and uniform heat transfer enhancement elements are used.
In this talk, a new space thermal resistance network is proposed. The variations of convective heat resistance along the transverse and streamwise directions could be considered, and quicker and more accurate prediction for heat transfer in the high-temperature fluids or supercritical fluids can be obtained. A new optimization method based on optimal thermal resistance ratio is then proposed for heat transfer enhancement.
At last, two examples are given to introduce how to use the new optimization method to enhance the heat transfer performance in a double-fluid heat exchanger and a single-fluid heat sink.
The results show that the comprehensive heat transfer performance of the optimized non-uniform heat transfer enhancement elements by using this new optimization method is significantly improved compared with the traditional thermal design method.
Short Bio of the Lecturer
His research interests include heat transfer enhancement and its applications to engineering problems, high-temperature heat transfer, transport phenomena in porous media, numerical simulation, prediction & optimization.
He is a Fellow of ASME, a China Delegate of Assembly for International Heat Transfer Conferences, a member of Scientific Council of the International Centre for Heat and Mass Transfer, a vice president of Chinese Society of Engineering Thermophysics in Heat and Mass Transfer.
He is an Associate Editor of Heat Transfer Engineering, and Editorial Board Member for Energy Conversion and Management, Applied Thermal Engineering, Energy, Renewable and Sustainable Energy Reviews, etc.
He is the Initiator and Chairman of International Workshop on Heat Transfer Advances for Energy Conservation and Pollution Control since 2011. He has delivered more than 40 Plenary/Keynote lectures in international conferences or foreign Universities.
He has been author or co-author of more than 200 international journal papers.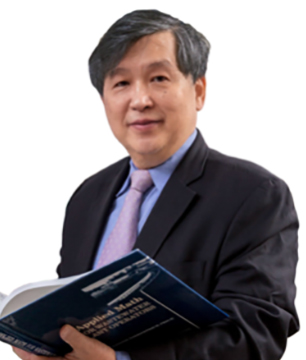 Name and Title
Pen-Chi Chiang,
Distinguished Professor
Affiliation
Graduate Institute of Environmental Engineering, National Taiwan University
Lecture Title
Implementing Green Chemistry Principles for Circular Economy Towards Sustainable Development Goals
Lecture Abstract
Green Chemistry is the molecular science of sustainability to design chemical products/processes that reduce the use/generation of hazardous substances, thereby enhancing energy efficiency, building green supply chains, and creating business opportunities.
It is required to establish national governance framework for a new waste management policy including sustainable production and consumption, resource efficiency maximization and environmental impact minimization at every stage of the product and service lifecycle for circular economy.
On the other hand, the chemical industry should promote efforts to manage materials and products on a life-cycle basis and adopt the Extended Producer Responsibility (EPR) policy for multi-scale analysis system in the petrochemical industry and establish interdisciplinary communication platform for policy prospective and implement professionalism integrity teamwork innovation for "Cooperate Culture".
The academia should build intelligent recycling system based on smart device, IOT, big data and intelligent sanitation system strengthening the energy and resource sustainability. Finally, the chemical industry would promote SDGs by establishing circular economy business model based on RESOLVE (Regenerate, Share, Optimize, Loop, Virtualise, Exchange).
Short Bio of the Lecturer
Dr. Chiang is a distinguished professor of Graduate Institute of Environmental Engineering, National Taiwan University, a Fellow of Water Environment Federation (WEF) and a Diplomat of the American Academy of Water Resources Engineers of the American Society of Civil Engineers (ASCE).
Dr. Chiang is known for his work in carbon adsorption, membrane and ozonation processes, carbon capture technology, green chemistry principles for circular economy and sustainability for energy and industrial development.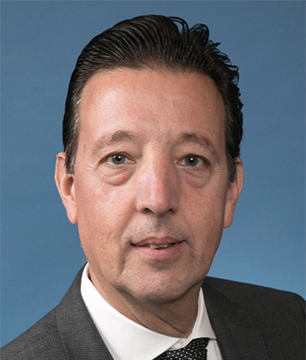 Name and Title
Professor Stratos Pistikopoulos,
PhD FIChemE FAIChE FREng
Affiliation
Director, Texas A&M Energy Institute, Dow Chemical Chair, Artie McFerrin Department of Chemical Engineering, Texas A&M University
Lecture Title
Towards a Circular Economy Systems Engineering Framework
Short Bio of the Lecturer
Professor Pistikopoulos is the Director of the Texas A&M Energy Institute and holds the Dow Chemical Chair in the Artie McFerrin Department of Chemical Engineering at Texas A&M University. He was a Professor of Chemical Engineering at Imperial College London, UK (1991-2015) and the Director of its Centre for Process Systems Engineering (2002-2009).
He holds a Ph.D. degree from Carnegie Mellon University and he worked with Shell Chemicals in Amsterdam before joining Imperial. He has authored/co-authored over 500 major research publications in the areas of modelling, control and optimization of process, energy and systems engineering applications, 15 books and 4 patents.
He is a co-founder of Process Systems Enterprise (PSE) Ltd, a Fellow of AIChE and IChemE and the current Editor-in-Chief of Computers & Chemical Engineering. In 2007, Prof. Pistikopoulos was a co-recipient of the prestigious MacRobert Award from the Royal Academy of Engineering; in 2012, he was the recipient of the Computing in Chemical Engineering Award of CAST/AIChE; and in 2020, he received the Sargent Medal from IChemE. He received the title of Doctor Honoris Causa from the University Politehnica of Bucharest in 2014, and from the University of Pannonia in 2015. In 2013, he was elected Fellow of the Royal Academy of Engineering in the UK.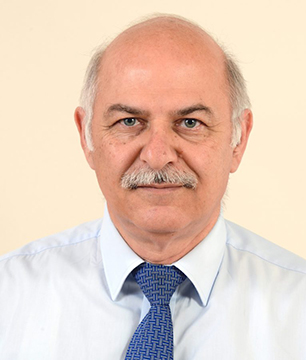 Name and Title
Soteris Kalogirou,
Professor
Affiliation
Cyprus University of Technology (Cyprus)
Lecture Title
Renewable Energy Systems: World Status and Prospects
Lecture Abstract
This paper examines the current status of renewables in the world. The presentation starts with some facts about climate change, global warming, and the effects of human activities such as the burning of fossil fuels on the climate problem.
It then examines shortly the current status of conventional resources of energy, followed by a general overview and outline of the status of various types of renewables in the world, which includes the shares with respect to conventional fuel use for electricity and power and jobs created.
Then the basic forms of renewables are examined in some detail, which includes solar thermal, both for low- and high-temperature applications, photovoltaics, hydropower, onshore and offshore wind energy systems, and biomass/biofuels. In all these a basic outline of the technology is presented followed by the current status as well as the prospects of the technology and new research findings.
Short Bio of the Lecturer
Professor and the Dean of Faculty of Engineering and Technology, Cyprus University of Technology, Limassol, Cyprus. Fellow of the European Academy of Sciences and Founding Member of the Cyprus Academy of Sciences, Letters and Arts.
For 35 y actively involved in research in the area of solar energy, in various types of solar collectors, solar water and space heating, solar steam generating systems, desalination and absorption cooling.
Editor-in-Chief of Renewable Energy and Deputy Editor-in-Chief of Energy. Editor of the book Artificial Intelligence in Energy and Renewable Energy Systems, and of the McEvoy's Handbook of Photovoltaics.
Author of the books Solar Energy Engineering: Processes and Systems, and Thermal Solar Desalination: Methods and Systems, published by Academic Press/Elsevier.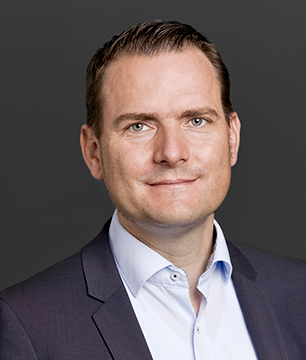 Name and Title
André Bardow,
Professor
Affiliation
ETH Zurich
Lecture Title
Systems Engineering Makes the Carbon Go Round – From Molecular Design to Net-zero Plastics
Lecture Abstract
Our linear model of producing chemicals and plastics is unsustainable. The chemical industry needs to replace its current fossil basis with renewables. Since deCARBONization is no alternative for chemicals and plastics, renewable carbon sources are required.
The conversion of these renewable carbon sources into chemicals relies on innovation on the molecular scale, but needs to be rapidly upscaled to efficient processes and integrated into the highly integrated supply chains of the chemical industry.
In this presentation, we will present systems engineering approaches to address the transformation towards a circular chemical industry. Circular carbon can come from biomass, CO2, and waste.
Novel chemical transformations of these carbon feedstocks need be rapidly analyzed, optimized and upscaled. For this purpose, we integrate molecular design methods into conceptual process design.
To design towards both economic and environmental objectives already at early stages of development, predictive methods for life-cycle assessment are developed. The resulting optimized conversion processes are then integrated into a bottom-up model of the chemical industry.
Thereby, trade-offs and potential synergies can be resolved between the renewable carbon sources biomass, CO2 and waste recycling. Promising circular pathways are identified leading towards a net-zero chemical industry.
Short Bio of the Lecturer
André Bardow is professor for energy & process systems engineering at ETH Zurich. He is also director of the Institute for Energy and Climate Research (IEK-10) at the German national lab Forschungszentrum Jülich.
He was professor and director of the Institute of Technical Thermodynamics at RWTH Aachen University (2010-2020). He was a visiting professor at Bren School of Environmental Science & Management, University of California, Santa Barbara (2015/16). He earned his Ph.D. degree at RWTH Aachen University.
André is a fellow of the Royal Chemical Society and chairs the Technical Committee for Thermodynamics of VDI – The Association of German Engineers. He received the Recent Innovative Contribution Award of the CAPE-Working Party of the European Federation of Chemical Engineering (EFCE) in 2019, and the PSE Model-Based Innovation (MBI) Prize by Process Systems Enterprise in 2018. He was the first recipient of the "Covestro Science Award". In 2009, he received the Arnold-Eucken-Award of the VDI-Society for Chemical Engineering (GVC).
His current research spans from molecular modeling and advanced measurements techniques for thermodynamic properties to computer-aided molecular and process design which he integrates with life-cycle assessment and sector- and economy-wide systems models to guide the transition to sustainable industries and societies.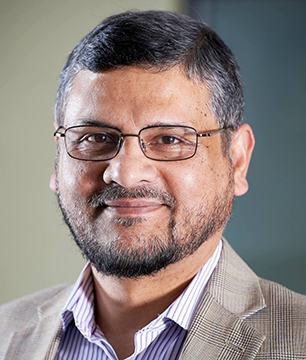 Name and Title
Iqbal M. Mujtaba,
Professor
Affiliation
Chemical Engineering Department, University of Bradford
Lecture Title
Water - The Global Challenge and Everybody's Business: Social & Technological Perspective
Lecture Abstract
Thirty three percent of the world population do not have decent toilet and 11% of the world population do not have clean water close to home. Globally, about 2 billion people use a drinking water source contaminated with faeces.
Quality water and quality life go hand in hand. The food we eat, the house we live in, the transports we use and the things we cannot do without in 24/7/365 determine our quality of life and require sustainable and steady water supplies.
Exponential growth in population and improved standards of living require increasing amount of freshwater and are putting serious strain on the quantity of naturally available freshwater around us. The Ancient Mariners' rime: "Water, water everywhere/Not a drop to drink" is in line with 97% of the planet's water being either salty or undrinkable.
By the year 2030, the global needs of water would be 6900 billion m3/day. Currently the demand for freshwater is increasing by 64 billion cubic meters a year while the world's population is growing by roughly 80 million a year.
At present, more than 20% of the world's population live in areas of physical scarcity of water. Moreover, around 25% of the world's population face economic water shortage where their countries lack the appropriate infrastructure to take water from the source.
As the world population grows, the heavily industrialised world we live or strive to live continues to generate vast volumes of wastewater plagued with industrial effluents, sewage, and many harmful, some carcinogenic, by-products, which are often simply disposed of in rivers and oceans. Contaminated water transmits diseases such as diarrhoea, cholera, dysentery, typhoid, and polio cause over half a million diarrhoeal death each year.
The yuck factor, the terms such as recycled sewage and toilet-to-tap used by media in characterizing reclaimed water, give significant negative images to augment reclaimed wastewater reuse, especially for drinking and agricultural production purposes. Although farmers of many countries do not perceive any problem with the quality of the yield produced by wastewater, the social acceptability of the use of wastewater for agriculture is poor.
Global thirst will turn million into water refugees. The disputes over water will inevitably become more common, as 220 river basins globally are shared by two or more countries and scarcity of water can lead to riots. Without more effective water management systems, lack of water availability will become a problem threatening national security in many countries.
Water insecurity is not an issue that can be understood from the perspective of one discipline. Water affects everybody. Apart from the technological, scientific and engineering dimensions, there is an essential social dimension to water insecurity.
Although some of the technological problems being faced regarding the water security and water management could easily be resolved in a matter of years, social and political issues regarding water management will take much longer time to resolve.
This talk will highlight some of the social and technical issues around water which is a grand challenge of the world requiring multidisciplinary approach for the solution.
Short Bio of the Lecturer
Iqbal M. Mujtaba is a Professor of Computational Process Engineering and is currently Associate Dean (Learning, Teaching & Quality) of the Faculty of Engineering & Informatics at the University of Bradford. He was Head of the School of Engineering at the University of Bradford from 2016-2018.
He obtained his BSc Eng and MSc Eng degrees in Chemical Engineering from Bangladesh University of Engineering & Technology (BUET) in 1983 and 1984 respectively and obtained his PhD from Imperial College London in 1989. He is a Fellow of the IChemE, a Chartered Chemical Engineer.
He was the Chair of the European Committee for Computers in Chemical Engineering Education from 2010-2013 and the Chair of the IChemE's Computer Aided Process Engineering Special Interest Group from 2012-2019. He is currently an Associate Editor for Asia Pacific Journal of Chemical Engineering, South African Journal in Chemical Engineering, Chemical Product & Process Modelling and an Editorial Board Member of Desalination.
Professor Mujtaba leads research into dynamic modelling, simulation, optimisation and control of batch and continuous chemical processes with specific interests in distillation, industrial reactors, refinery processes, desalination, wastewater treatment and crude oil hydrotreating focusing on energy and water.
He has managed several research collaborations and consultancy projects with industry and academic institutions in the UK, Italy, Hungary, Malaysia, Thailand, India, Qatar, South Africa, Iraq, Algeria, China, Libya, Bahrain and Saudi Arabia. He has published more than 350 technical papers and has delivered more than 75 invited lectures/seminars/plenaries/keynotes/short courses around the world.
He has supervised 35 PhD students to completion and is currently supervising 8 PhD students. He is the author/co-author of (1) 'Batch Distillation: Design & Operation' (text book) published by the Imperial College Press, London, 2004 (2) 'Wastewater treatment by Reverse Osmosis' published by CRC Press, 2020.
He is one of the co-editors of the books (1) 'Application of Neural Networks and Other Learning Technologies in Process Engineering', Imperial College Press, London, 2001 (2) 'Composite Materials Technology: Neural Network Applications' CRC Press, 2009, (3) 'The Water-Food-Energy Nexus', CRC Press, 2017, (4) 'Water Management: Social & Technological Perspective', CRC Press, 2018.